ICO State guarantee line
Get the most relevant information about the State Guarantee Lines with up to 100,000 million Euros for companies and the self-employed.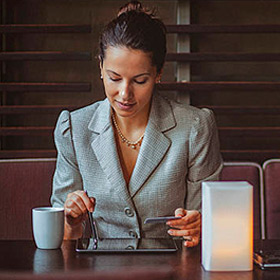 Extension of the maturity date
COVID-19 Guarantee Lines

New aid for the self-employed and companies, published in the BOE of 30 June, 2022 where, according to the Agreement of the Council of Ministers of 21 June, 2022, the ICO is instructed to enable the extension of the maturity of the guarantees of the contracts covered by the ICO COVID Liquidity and ICO COVID Investment Agreements.
If you need more information, please refer to Extension of COVID-19 Credit Lines guarantee maturity period.
Do you need more information?
Find it here
Guaranteed financing aid
Code of Good Practice

Flexibility of financing conditions to adapt them to the needs of customers with ICO, CERSA or CESCE guarantees.
Find out more
Any questions?
We are here to answer them. Schedule an appointment in less than a minute and a manager will assess the needs of your company to offer you the solution best suited to your needs.