ICO Lines
Obtain funds or guarantees for your company through current collaboration agreements with public agencies.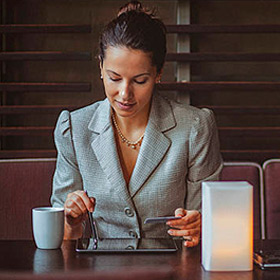 Which financing line is best suited for you?
Companies and entrepreneurs
If you are looking for investment for your business or need liquidity for day-to-day expenses.
Find out more
Internacional
Does your business have no borders? These financing solutions may interest you.
More information
MGS/SAECA Guarantee
Perfect for self-employed and companies seeking financing and which have an MGS or SAECA guarantee.
Find out more
Exporters
Ideal for companies with international business activity looking for short-term financing.
Are you interested?
Commercial loans
For those looking for everyday convenience: get liquidity thanks to invoice advances.
More information
RED.ES Acelera
It's time to digitalise your business with the aid everyone is talking about.
It is time
ICO State guarantee line
Access to funds for your company with the advice and support you need.
It's for me
ICO Ukraine State guarantee line
If the war has made an economic or social impact on your company, we will help you apply for the new state guarantee facility and find out all its requirements
Any questions?
We are here to answer them. Schedule an appointment in less than a minute and a manager will assess the needs of your company to offer you the solution best suited to your needs.