Death Protection Insurance
For you and those you love most
Choose insurance that gives your family financial peace of mind and you, the flexibility you need.

Because, at sensitive times, having the support and cover of a reliable insurer makes all the difference: funeral expenses, formalisation of wills, repatriation and psychological support services covered by a single policy.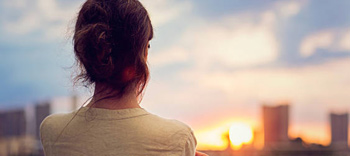 Single Premium


Death Protection

For people over 65 years of age who want to cover the costs of death and emotional support for their loved ones with a single payout.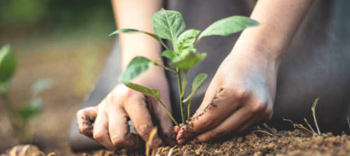 Death Protection

with periodic premium
For those who prefer to gradually protect their family's financial and emotional peace of mind in the event of their death.
Whichever modality you choose, you can breathe easy

For your funeral service
Death Protection covers all expenses derived from the funeral service in your town and also allows you to choose any cemetery in Spain at no additional cost.

For their accompaniment
Your family will not be alone. They will have access to a psychological support telephone number and up to three sessions with a specialised professional.

For your legal backing
Both in the preparation of the will and in advising your relatives in the event of your death.

For coverage that crosses borders
Death Protection provides travel assistance, covering emergency expenses in the event of serious illness, as well as repatriation and the costs arising from the cancellation of the trip.

In addition, in the event of death, all costs for the transfer of the mortal remains, repatriation to the country of origin and ticket costs for an accompanying person on international trips are also covered.

In the case of taking out the periodic premium product, repatriation expenses to the country of origin are also included.
If you think it's time to think about you and your loved ones... check out what Death Protection can offer you
Death Protection is a product from the insurance companies Meridiano S.A. Compañía Española de Seguros and Seguros Generales, S.A. de Seguros y Reaseguros as co-insurers, each participating 50% in the co-insurance, with Meridiano being the lead insurer.
Single premium Individual Death Protection is an insurance policy of the insurance company "Meridiano, S.A. Compañía Española de Seguros".
Insurance subject to the conditions, coverage, insured amounts, limits and exclusions established under the general and specific conditions of the policy.
"Meridiano, S.A, Compañía Española de Seguros". Tax ID (NIF) A18006296 and registered office at Avenida Jean Claude Combaldieu 5, 03008 Alicante, registered in the Mercantile Register of Alicante and in the Register of Insurance Entities of the General Directorate of Insurance and Pension Funds (DGSyFP), code C-0494.
"BanSabadell Seguros Generales, Sociedad Anónima de Seguros y Reaseguros", Tax ID (NIF) A64194590 and registered offices at calle Isabel Colbrand 22, 28050 Madrid. Registered in the M.R. of Madrid and in the R. of Insurance Entities of the General Directorate of Insurance and Pensions (DGSyFP), code no. C0767.
Broker: "BanSabadell Mediación. Operador de Banca-Seguros Vinculado del Grupo Banco Sabadell. S.A.". Tax ID (NIF) no. A-03424223, registered office at Avda. Óscar Esplá, 37, 03007 Alicante, registered with the Mercantile Register of Alicante and in the Administrative Register of Insurance and Reinsurance Distributors of the DGSyFP under code no. OV-0004, acting for BanSabadell Vida, S.A. de Seguros y Reaseguros and having civil liability insurance in accordance with the provisions set forth in the regulations on the distribution of private insurance and reinsurance in force.
You can view the insurance companies with which BanSabadell Mediación has signed an insurance agency contract at
www.bancosabadell.com/bsmediacion
.