Life Care life insurance
Protect what matters most to you with coverages that fit your personal situation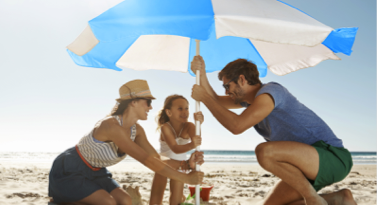 It protects you against the risk of
death and total permanent disability
, whether due to an accident or illness.
It adapts to you and your
family's situation
.
Its aim is to
cover you and your family's financial stability
so that you can enjoy
real peace of mind
.
How Life Care adapts to your personal situation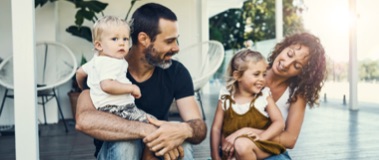 If you have small children:
Their future is secured so that they can go on without giving up their standard of living (schools, university, travels...). It includes free double capital coverage in the event of simultaneous death of the policyholder and spouse.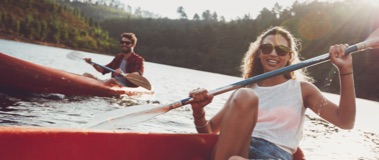 If you do not have children that depend on you:
Your financial stability and that of your loved ones is guaranteed, both in the event of death or in the event of disability, and the insured sum will be adapted to your situation.
And at a special price

Benefit from the 10% family discount.
A life insurance for them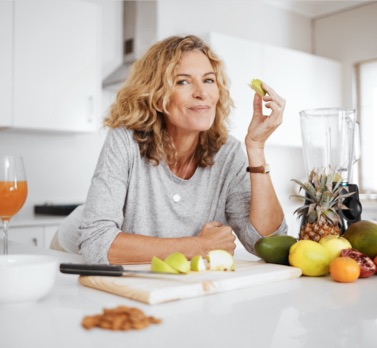 Life Care Woman
With a serious illnesses coverage from female cancer, which includes an insured amount of up to €70,000.
1
To protect those you love the most
Provide financial stability for your family in the event of death, total permanent disability or serious illness.
To help others
Sign up for Life Care Woman
life insurance
and we'll donate €3 to women's cancer research.
Life Care also includes...

Convenient payment, with instalments adapted to you
Divide the insurance premium into monthly or quarterly instalments without surcharge.

24-hour medical counselling2
Questions about paediatrics, medicines, emergencies, pregnancy or vaccinations.

Second medical opinions2
For serious illnesses such as cancer, infertility, migraine, diabetes...

Personalised advice
On nutrition, allergies and infant feeding.2
Life Care, Life Care Woman are insurance policies of BanSabadell Vida, Sociedad Anónima de Seguros, subject to the terms and conditions contracted in the policy, with tax ID no. A08371908 and its registered office at Calle Isabel Colbrand, 22, 28050 Madrid, registered in the Mercantile Register of Madrid and the Register of Insurance Companies of the DGSyFP under code C-0557.
Insurance brokered by BanSabadell Mediación, Operador de Banca-Seguros Vinculado del Grupo Banco Sabadell, S.A., NIF A03424223, with registered offices at avda. Oscar Esplá, 37, 03007 Alicante, registered with the Mercantile Register of Alicante, and in the Administrative Register of the Directorate-General for Insurance and Reinsurance of the DGSyFP under code OV-0004, acting for BanSabadell Vida, S.A. Having Civil Liability Insurance pursuant to the provisions of the regulation on the distribution of private insurance and reinsurance in effect at any given time. You can view the insurance companies with which BanSabadell Mediación has signed an insurance agency agreement at the website www.bancosabadell.com/bsmediacion.
1. Coverage subject to a 6-month waiting period.
2. The additional medical services of health counselling, medical counselling, general medicine consultations, international second medical opinions, paediatric consultations and nutritional consultations are not part of the life insurance, and are provided by Teladoc Health International, S. A. U. or another entity of a similar nature, provided that the insurance policy is in force. BanSabadell Vida, S.A. de Seguros y Reaseguros reserves the right to cancel or modify these services, which are intended to provide general health information. On no account will Teladoc perform a diagnosis or recommend treatment. The recommendations obtained from these services are based on information provided by the customer and are absolutely not a substitute for a potential visit to a doctor.