All the renting offers
New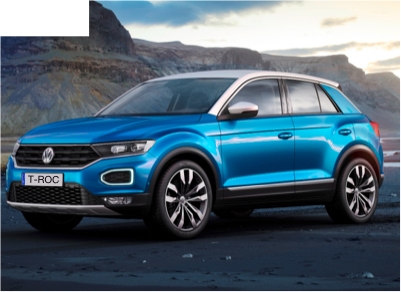 If only all decisions were that simple
Drive your new VW T-ROC with all the benefits of AutoRenting from
€390/month (VAT included)
Offer valid until 12/31/21. Check the conditions inside.
What does it include?
All your car services in a single, comprehensive solution:
Registration, road tax
and MOT

24-hour roadside
assistance

Maintenance and repair

Comprehensive Insurance

Change of tyres

Monthly instalment in
periods from 2 to 5 years
Advantages
A monthly instalment with all expenses included.
No initial disbursement of capital so you can allocate your money to other purposes.
Access to vehicles in better conditions than if you buy, thanks to the discounts BS AutoRenting
negotiates with suppliers.
And on expiry of the renting you can have a new vehicle and always be up to date.
Plus alternative, customised periods from 2 to 5 years.
(1) For 10,000 km/year and 48 months. VAT included.
See more...